During Festival season every people searches the best outfits to wear on coming festival and they start to follow their favorite Bollywood celebrities and follow their outfit to look like them. With this Diwali festival, the celebrities stars wear the best designer outfit to elaborate their designs and inspired the followers.
Some Outfit Ideas given by Celebrities on this Diwali which helps you what you should wear on this Diwali:-
Jacqueline Fernandez
Jacqueline Fernandez was seen in Shehla khan Anarkali dress with loose wave's hair style. She uses very natural makeup and with this dress she was wearing the peach earrings with a gold clutch. Along with that, she chooses Jimmy Choo heels matching earrings. It is a simple look which you can choose for any small function.
Malaika Arora Khan
Malaika Arora Khan wore a dazzling lehenga with the combination of pink and green. She wore large gold earrings with her outfit and kept her makeup attractive and this contrast between Gold, Green, and Pink made her outfit stand out for any festive.
Neha Dhupia
Neha Dhupia was seen wearing a fusion dress (especially in red color) during the festive season. She kept makeup very natural and hair straight and open. She carries metallic sling bag and lots of metal bangles which gave her look special feel and look.
Prachi Desai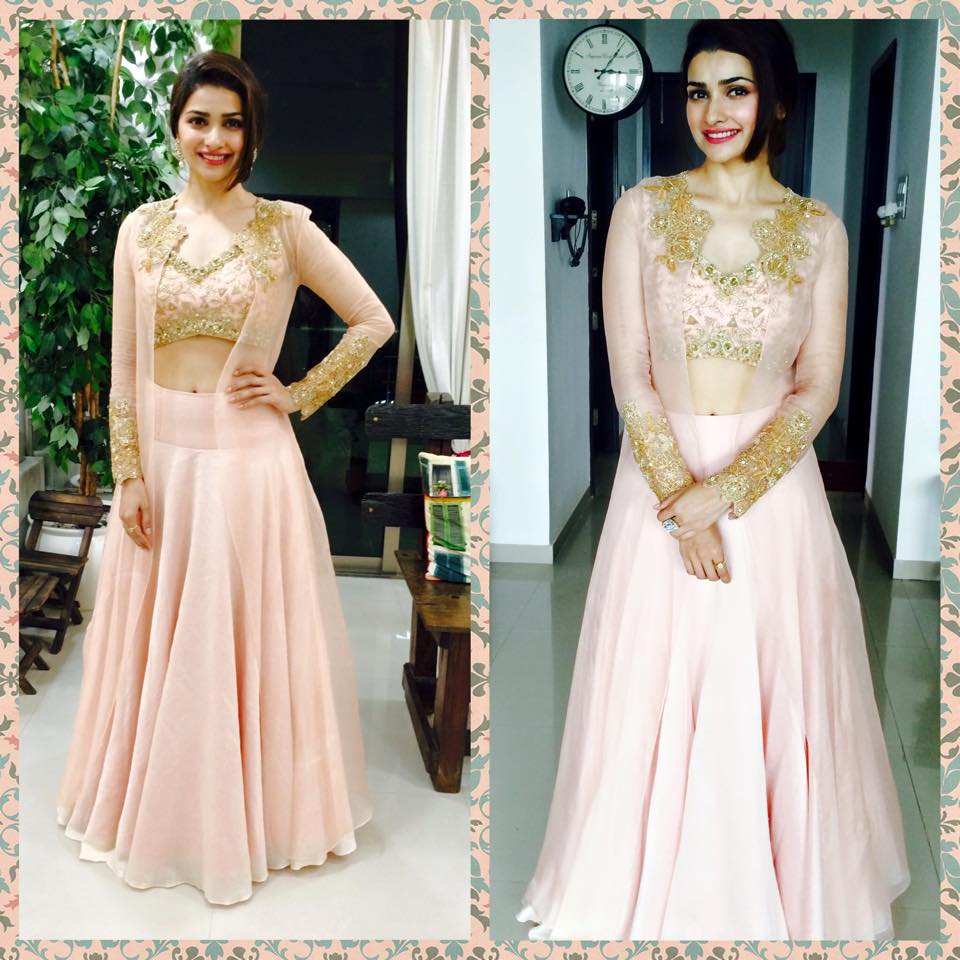 Prachi Desai wore a glittering pink Lehenga outfit and looked every pretty with the festival season. With this dress, she carried matching earrings and attractive makeup look. This is the best outfit for any festival, simple and pretty.
Sophie Choudhry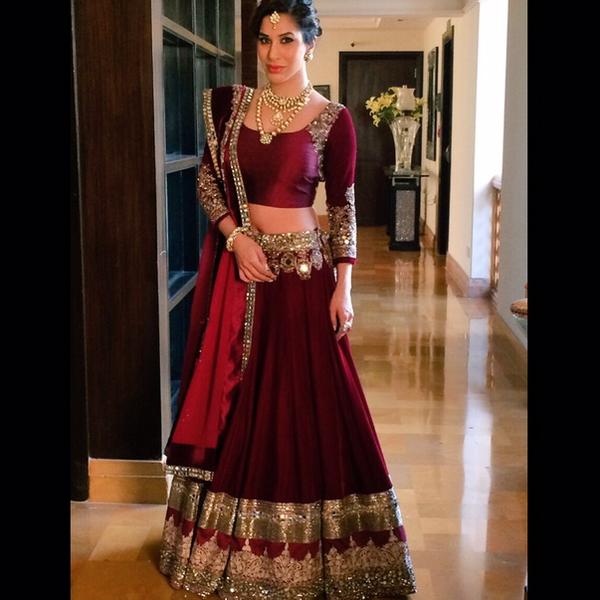 Sophie Choudhry wore a red dazzling lehenga outfit with plenty of gold work and looked pretty. The gold work in the skirt in the pink part look attractive and the overall color combination of lehenga shows her beauty correctly. She paired the beautiful gold earrings with a gold clutch. She wore the outfit completely designed by designer Manish Malhotra. This is the good option to wear this outfit on this Diwali.
Like this, you can take outfit inspiration from the celebrities in traditional style as well as Indo Western Outfit style which follow every type of trends. You can choose the right color, dress, heels, earrings, makeup and other accessories with dressing style. So, choose your perfect Outfit for coming festivals and give yourself a celebrity look.